Stealthy raids!

02 Hundred Hours is a skirmish wargame focusing on night-time raids in World War II.
Field an elite force of Commandos, SAS, Paratroopers or Rangers to infiltrate the enemy lines under cover of darkness.
Or play as the defenders, carefully setting patrol routes so your sentries can spot raiders in the shadows, utilise guard dogs, officers or even the dreaded Gestapo.
Inspired by classic war movies as well as historical events, 02 Hundred Hours is a fast paced game with roughly 10-20 models on either side. The game's Alert system makes stealth a core part of the action – spotting your enemy in the darkness is key to victory!
Click below to see the range.

02 Hundred Hours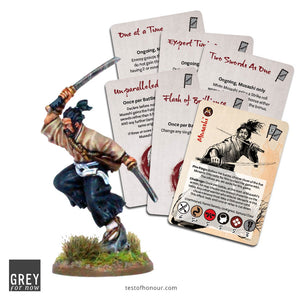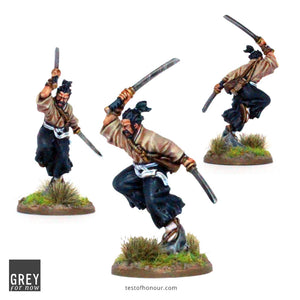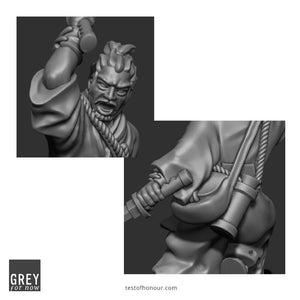 Test of Honour Getting Started Guide
Click here for a quick overview of what you'll need - for brand new players or those coming over from 1st edition!
Everything for Test of Honour
---
Test of Honour 2nd Edition
Everything you loved 1st Edition, plus Honour cards, Traits, improved cavalry rules, character progression, Quests, 18 scenarios and a lot little tweaks to polish up the game system.
Not to mention a stylish new look, bigger dice and some gobsmacking miniatures!
Head to the blog for full details of what's changed: Click Here.
Shop Now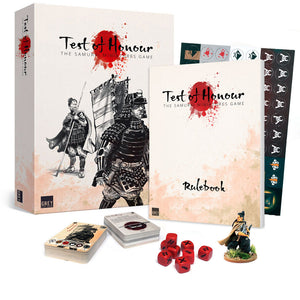 News and Information
---
As 02 Hundred Hours is a quite unusual sort of wargame, I thought it would be useful do a deep dive in to tactics in the game. As always, if...
A member of the Facebook group recently commented with surprise at the photos shown here, assuming perhaps that Grey For Now's products are shipped, fully finished, from China. So I...
How To Play - Fighters, Dice and Tokens (8 mins) Includes: Fighters, Recruitment cards, Stats, Covert/Detected, Dice, Alert markers, Action tokens, Turn sequence and Time tokens. https://youtu.be/vNJsRoZ8IiY   How To Play...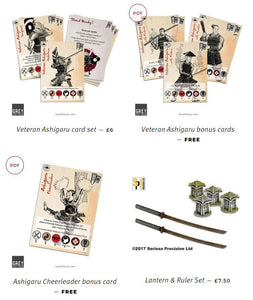 FREE Bonus Content!
Each of our main releases will come with FREE downloadable bonus content.
For example, alongside the Veteran Ashigaru card set there are extra recruitment cards to cover the more unusual weapons. Just download, print and play!
Look out for more like this with the main game and future sets.
Free Downloads